---
These LED Motion Sensor Lights are The Perfect Addition To Your Home As They Instantly Make Your Home Interior More Beautiful and Lively! They Are Dimmable, Wireless, and Rechargeable. They Provide Easy Installation And Convenience! Perfect For Kitchen, Living Rooms, Bedrooms, or For Wardrobe Cabinets.                                                                                                                                                                               This Light has a feature in which you can keep it ALWAYS ON**
Do you have an under cabinet that just needs a little more light? A pantry that does not have any light? Maybe a bathroom or hallway that needs light at night? Or the kitchen or living room which needs more style? Then this light might be for you!
It is a rechargeable battery-operated light that can be turned on, or off, or can use the motion sensor. It attaches with 3M adhesive to a metal bar. The light then attaches to the metal bar with a magnet in the light base, making the charging process a breeze using the USB cord. 
These Lights Give a Beautiful Curved Effect And They Are Dimmable Too! They Are Wireless And Super Easy To Install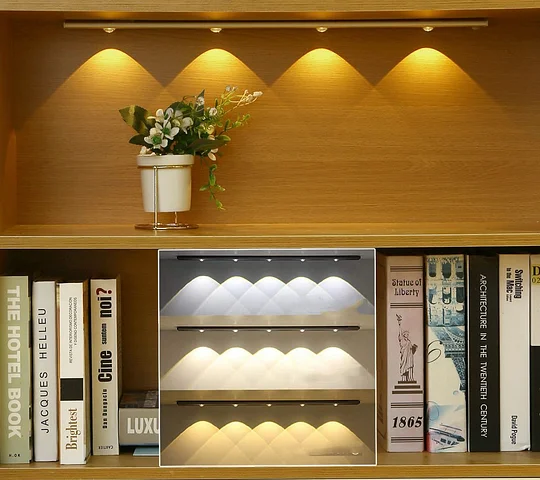 EASY TO INSTALL
Built-in magnets to stick to any iron products: This wireless motion sensor light can stick to any iron part of your furniture, or you can use the included tape to stick it anywhere you want.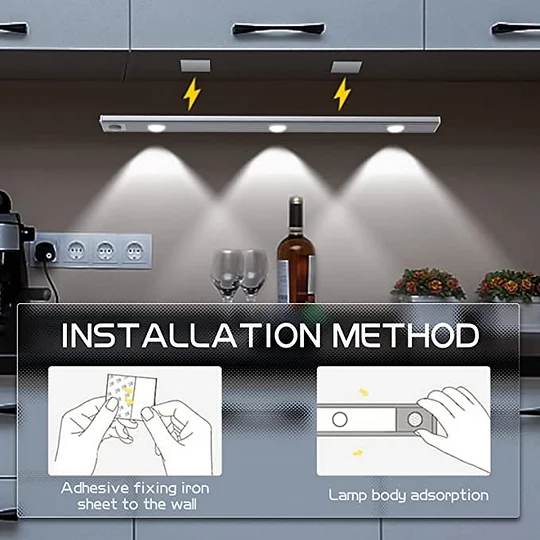 【3 Color Temperature and Adjustable Brightness
Each lamp has three color temperatures, 3000k warm white, 4500k natural white, and 6500k cool white. You can choose the ambiance according to your mood and requirement.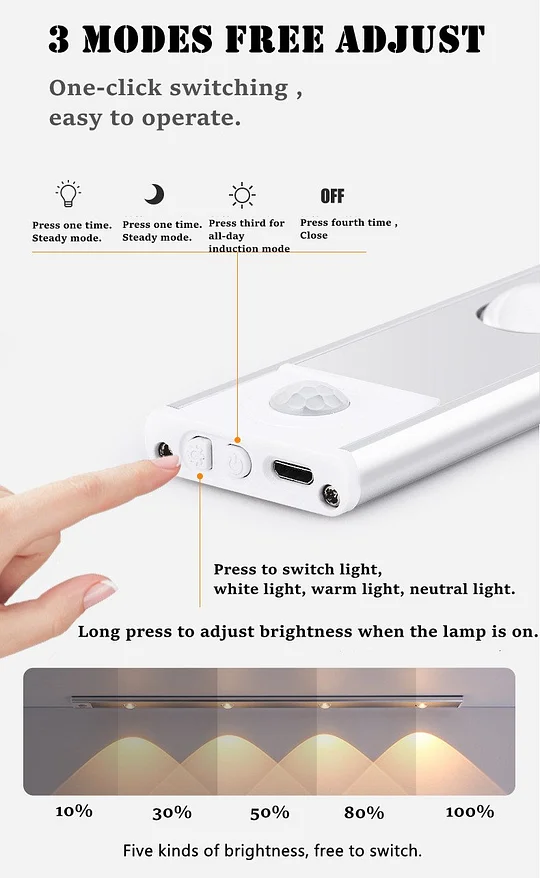 Safe and Without Blue Ray Light
Using the latest edge light and anti-glare technology. The light will be softer and brighter than the old-school direct lights. High-quality LEDs not only save energy but also protect your eyes from glare.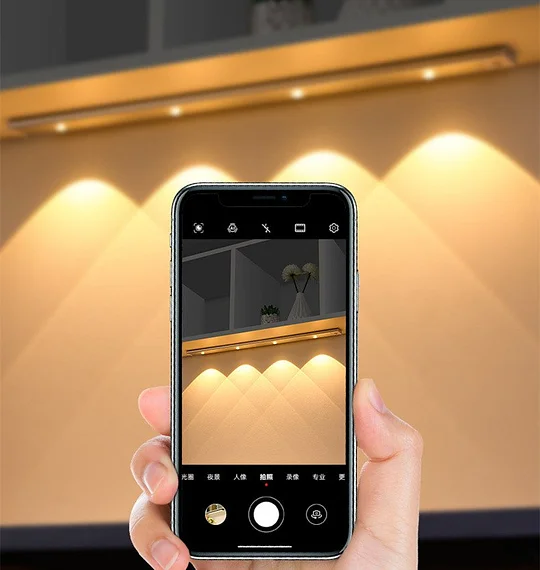 3 ADJUSTABLE MODES 
These sticker lights have a 3-mode switch that you can set to always on, off or motion sensor mode. So you can use these lights as normal night lights or motion-sensing lights for your closet/cabinet/drawer. In dark environments, these lights automatically sense human movements within 10 feet/120° and turn on automatically, then turn off after 20 seconds.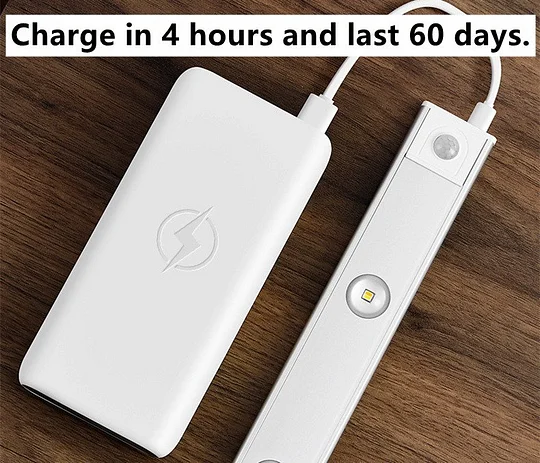 USB Rechargeable and Energy Saving
These led battery-operated lights have built-in 1000mAh high-capacity rechargeable batteries which you can easily charge via the USB cable(included).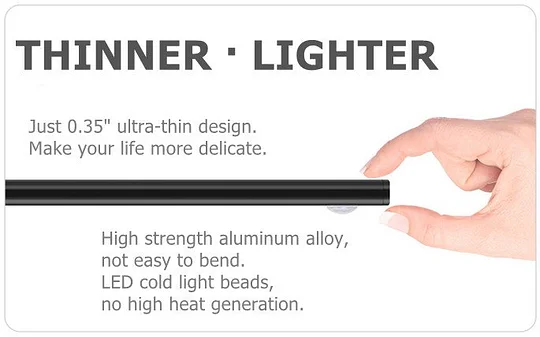 Lighter and thinner
Light and thin design ️: Only 0.35-inch ultra-thin design makes it more delicate and beautiful. Made With High-strength aluminum alloy which makes it durable. The High Tech Led cold lamp beads to make sure they don't generate heat.
Wide Application
This multifunctional cabinet light is ideal for the bedroom, kitchen, baby room, closet, closets, cabinet, corridor, workshop, basement, garage, stairwell, garage entrances, pantry, and other places.

SHOP WITH CONFIDENCE